Let me see, I like the color. The application was fun, peeling it off was marginally fun, but certainly didn't work all the time, so removal with polish remover was also needed.

Says on the bottle for extended wear to use a top and base coat, I'd recommend that as well if you have softer nails, I do and it feels like my nails are naked and the feel the slightest bit weak with just this applied.

You can see the nicks in my index fingernails, the bubbly application and every ridge and imperfection ... can't hide with this formula.

Dries super fast, cute shades but it is certainly not worth the asking price of $9. by any leap. Had I no had blinders on from having had a rough few days and then being psyched at going to Ulta I'd probably of not gone as crazy! But do like the shades I chose and will wear and swatch with top coats.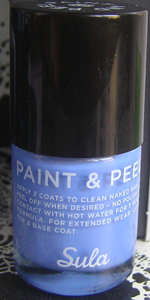 Two coats indoors, no top coat.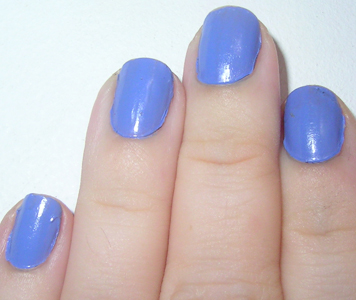 Outdoors.