My first foray with Piggy Polish brand polish. This one is called You're Blue-tiful, it looks lavender, slightly blue with heavy greenish shimmer in the bottle. Not really seeing blue here lol. Once applied looks super minty green on, this is three layers with a top of Poshe, it was super sheer so I had to build up the color.

Would be really cute sheer on longer nails, but with them this short, I don't like the look of sheer on my own nails, on others yes but just on my hands, not so much.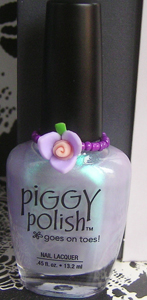 Indoors, three coats topped with Poshe.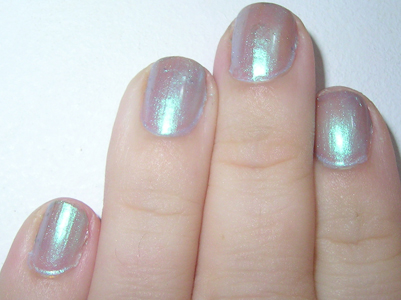 Outside, cloudy.