This was another really hard to capture on film polish, it is an almost blackened shade but it is amazing looking in the sun or the even in the just
the right
light even, but so hard to how the green comes across accurately.

The polish is Opi's Here Today...Aragon Tomorrow, I used three coats, the first two look muddy, but by the the third it is absolutely perfect and I popped on Poshe on top just as habit really. Great formula. Wish the pictures show just how green this looks outside, but indoors this can look just shy of black.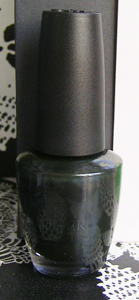 Indoors,three coats, top of Poshe.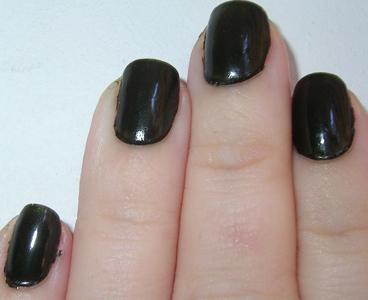 Outdoors, sunlight.