Here's Shades by Barielle in Blackened Bleu one of the gorgeous All Lacquered Up Collection colors, it is really gorgeous, super blackenend navy blue with these amazing blue flecks.

I wish it photographed half as well as it looked in real life. Sometimes, well especially with my camera it is hard to get these darker shades to get an accurate shade portrayal without coming across as just dark. But this one is amazingly vibrant.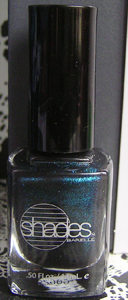 Indoors, three coats, top of Poshe.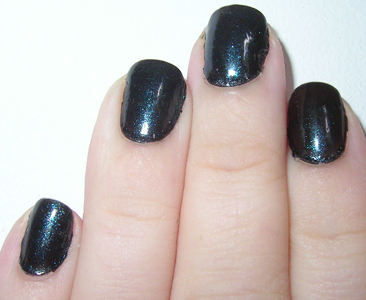 Outdoors, cloudy.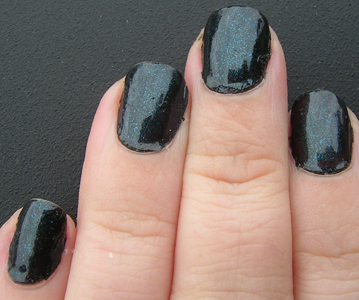 Oh am so excited that Urban Decay is making polishes again, I picked up the new mini set available on the site straight away, and it is making their to me right now lol! Very cute little collection. Hopefully they will also resurrect some other old shades as well like Oilslick or Gangrene, that'd be fantastic!