Of the Sally Hansen HD polishes tried Blu first, it really grew on me. Wasn't super sure of how well I liked it on at first, but it just absolutely glows and catches the light. Has garnered quite a few compliments. Another three coat polish just to get things completely even, top coat of Poshe.


Indoor lighting.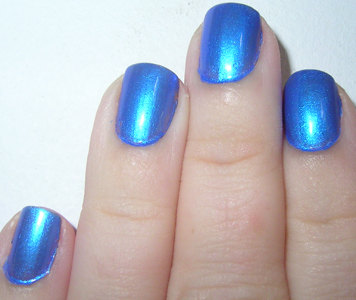 Outdoors, sunlight. The strange look is clean up strange the Poshe pulled the excess up a bit and I thought I shifted it before taking the picture.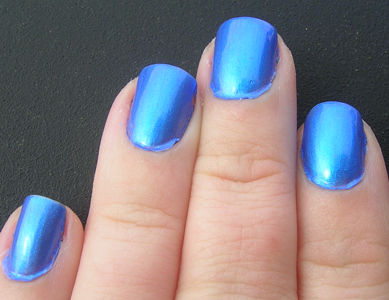 Think I might try Pixel Pretty next.