Here's my first go with Zoya's matte collection in Posh, the red of the group. A very satiny finish rather than super super flat. Quite pretty though, am super pleased with it.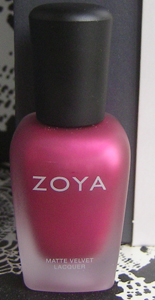 Two coats, indoors.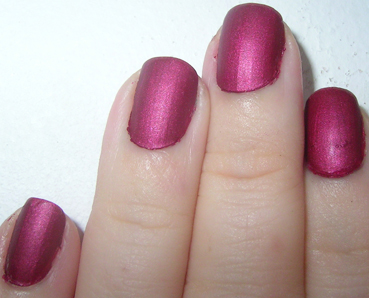 Outdoors, overcast. Where's the sun? Fnnar!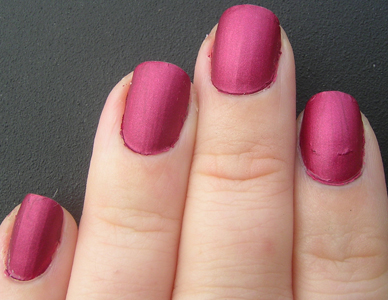 Because of super busy things going on I've gotten a bit behind in a lot of areas, so hopefully in the next couple of days I'll get back up to speed and next week get the contest up and sorted, I'm really sorry about the delay on that.

Reading a delightfully scary book called The Little Stranger by Sarah Waters right now, really digging it.