Finally gave Zoya's Dita a go and I love it, quite a bright fuschia pink, not quite retina burning but still very vibrant, not a sedate pink that is for sure!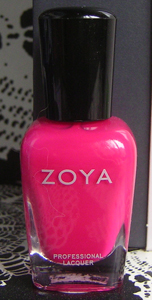 Indoor lighting. Two coats, Poshe top. Not the best clean up, the Poshe is near to the bottom and is gobbing up and the bottom of my nails it seems at close inspection.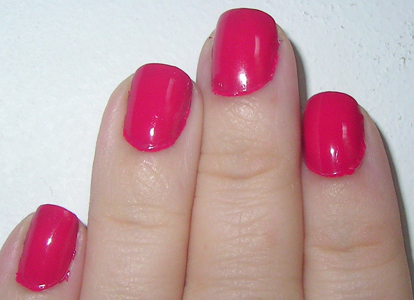 Outdoors, overcast. Truer to color than the indoor lighting.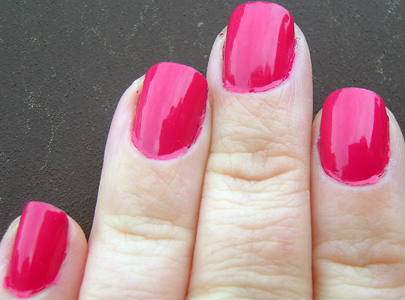 Finally at CVS they've stocked the Sally Hansen HD polishes, and I was the first at them lol, got the entire row of the display. The checkout girl thought I was crazy, she said she'd never seen anyone buy so much polish before. Came off my no buy with a vengeance, am now on one again having bought so much now. Hopefully by the end of next week will have contest stuff at the ready (Have some fun stuff!). Need to work out other details but will sort that out as well. Click on the small picture to enlarge.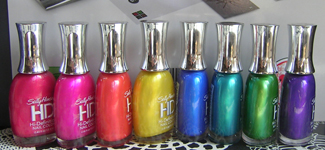 from left to right.

Hi-Res, Digital, Three D, Lite, BLU, Pixel Pretty, Hi-Def and Cyber.

Looking forwards to trying these so much, seen some amazing swatches floating around.