Here's me wearing BPAL's Embalming Fluid, a lovely glow in the dark polish with iridescent glitter. This is three coats of Embalming Fluid with a top coat for shine. Was impossible to get shots that showed how pretty this was, and even more difficult to secure that glow in the dark shot. lol. It is available at
here
at the Trading Post. Claw polish, wahey!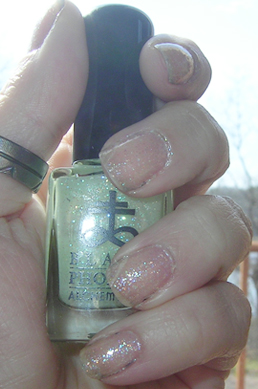 Annnnnnd in the dark...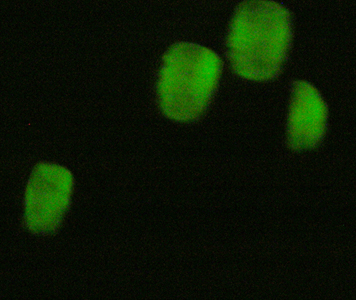 Makes for a wonderful top over any polish for a bit of glitter and glow in the dark action. I highly recommend BPAL'a polish, especially Destroying Angel.

Now I must pop outside since there is actually both sunny skies and warm breezes happening. Well at least for a few minutes before I turn pinker.