Here's Nars' Ziggy, it is cute, but the formula was just not fantastic. Very streaky this one was. It is such a gorgeous shimmery almost buttery gold. Does not at all suit my skin tone. Blech. Pale and pink ftl!! Naah just gold doesn't suit me. Heh.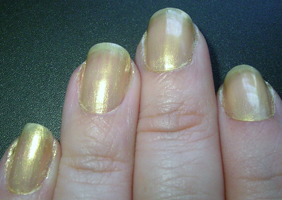 Putting in on it reminded me a lot of Chanel's (Petillant) Shine.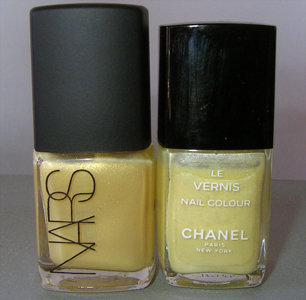 They are certainly closely matched Ziggy being a touch warmer.

Thought I'd spruce Ziggy up with a coat (will add another I think) of Orly's Prisma Gloss Gold.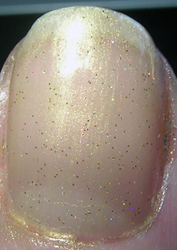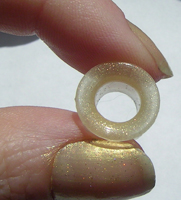 Oh they match an old pair of Kaos eyelets! Would downsize to match lol, they are cute!

What a mess I made of this hasty mani, ordered some more of those correction pens when I caved and purchased Revvvolution, so this time I will be honouring the non messy pics when I have more. Oh and for fun I thought I'd post a picture of my Rocky Johnson, he is sat on a suction cup, he knocked over his hammock that was attached to the cup. lol. Isn't he handsome? ^^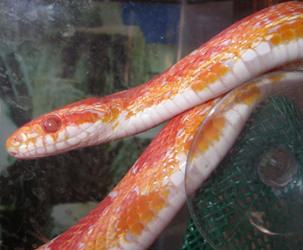 Played FFXI, and didn't get my en spells, a friend was able to locate some of the new WHM spells for me though. Quelle surprise another maintenance today. There is always maintenance after maintenance. Should just announce it will be two days in a row. Oh Squeenix. XD