Guess what I finally found in stock. Oh, it's tharr in the title,innit? Oh well. I found them, the wicked scented Revlon collection and I must say they are foxy as all get out. Click on the small pic for a larger one.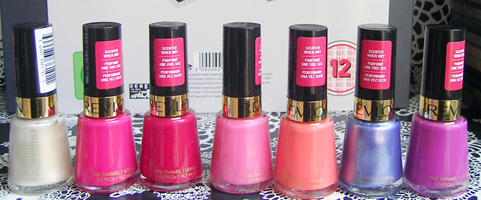 Boing! I really like Mad about Mango, for trying first it is tied between that and Mon Cherry. Not So Blue-Berry is toes bound. lol.

I really need to be on a no buy, that was just woof.