Decided to try another of the special Amour's, this time Rainbow Hologram, I used for the tip Revlon's Black Lingerie. The whiteness of the polish turned it purplish. Rainbow hologram in itself is a pinkish white with iridescent glitter. I'd done full hands but had messed it up royally and wasn't bothered to start over. Rage! lol.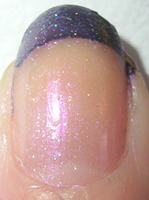 This is Misa's Fatal Affair, and I am in love. It is a gorgeous vampy deep purple with a blue shimmer, it is just stunning and so shiny irl. The blue doesn't translate super well in the picture. The formula was sort of thick though so it took an age between coats, but luckily only needed just the two.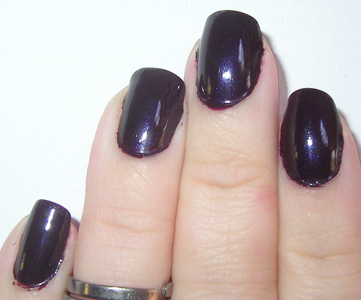 Woof, I've Ride the Lightning in my head. Lovely! Jaunty tune ftw!