Well, I trimmed my nails to nubbins, of course today I miss the length. lol. Naturally! XD But really when the polish was off the peeling and staining wasn't pretty, it was like split ends on the nails they were due to come off unfortunately, but I did enjoy them! Also this is fun because I've a good array of dark polishes to swatch and I like how they look on my nails a shorter size, on others I like the vampy/ longer length combination but on my hand I think it looks alien! Ahh well without further adieu...
Knock Out
Ox!

Indoor lighting.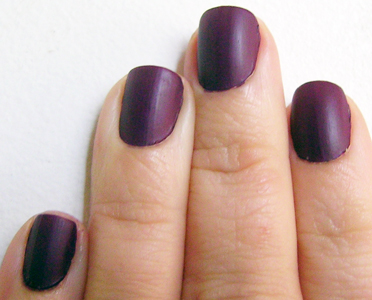 Outside, in the sun no less!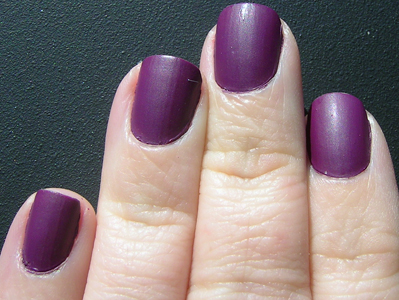 This is a gorgeous plummy ox blood purple. Two coats. During high school I used to dye my hair this shade, and sport a pair of doc martins in this color too. heheh.