I've been so excited to give this one a turn, it is Nyx polish in Asphalt. Which is a black base polish with rainbow glitter, it is wildly fun. Love it! This is two coats with of course a top off of Poshe.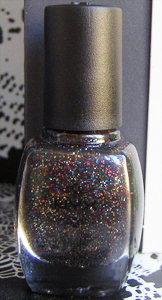 Indoor lighting.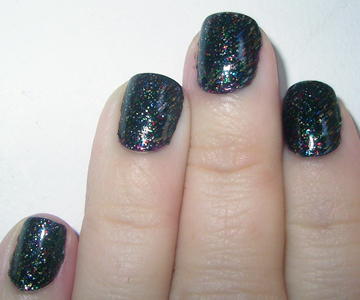 Outdoors in sunlight.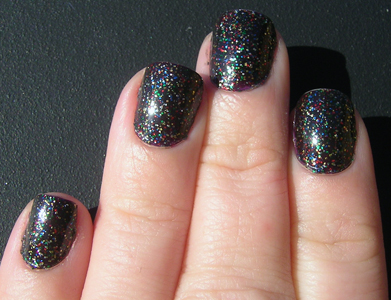 And I'd caved on my no buy this month, and bought three Zoya polishes. Indigo with it's multi colored glitter I couldn't resist, and of course I couldn't stop at one so to keep it company on it's journey with it came Rihana and Dita.