Here's a lovely vampy blackened green I've been wanting to wear for a while but hadn't when I'd the longer nails. Butter London's Mariner. This shows up so dark,very nearly black. Check it out in the bottle.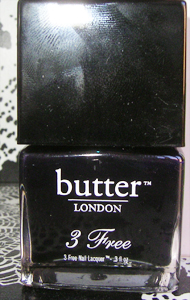 In fact once on you can it is hard to detect the green, but it super pretty. The only way to clearly see it start green is to see the hot mess the first coat leaves, which is a streaky horror, but the second coat adheres like a dream and all is forgiven. Really the second coat takes away the horror of the first. The square bottle is fiddly to deal with. But I'm showing the first coat because it does show the green base. Mess below, take a sedative before looking!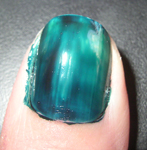 Two coats of Mariner, indoor lighting, with a top coat of Poshe.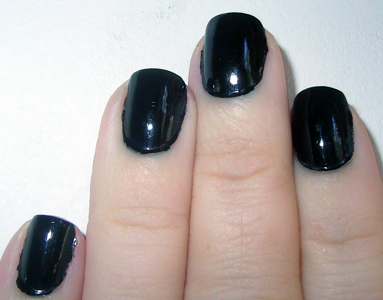 Outdoor, sunlight.