Ladies, I'd like your help, how can I make this a better blog, more pictures? More diverse colors? More verbose? Less so? Any suggestions or requests to grow this blog I'd love to take! Looking into getting a better camera down the road as well.

Today is Black Phoenix's Claw Polish in Midnight on the Midway. It is a metallic grape that sometime can cast pinkish in the light. Very silvery in bottle. As you can see I've come to the end of my corrector pen sadly! Need to pick up another quick snap. This is two coats with a top coat of Poshe.


Indoor lighting.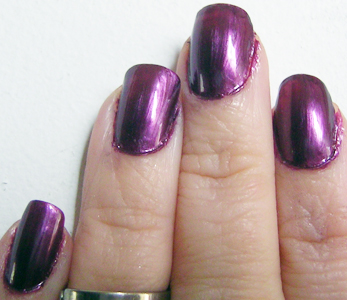 Outside.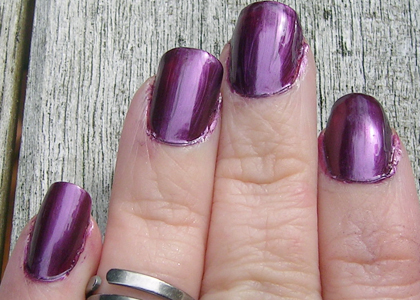 Another outside snap.