I decided to leave the bottle picture bigger so you could see the multi colored glitter flecks in the polish. When applied they really aren't prevalent on, but they are there and will catch the odd light here and there. Quite pretty.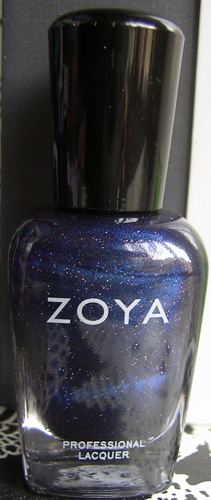 I need to get some vaseline so I can try the tip about clean, this pooled a fair bit around my cuticles the Poshe kinda 'helped' that out too. Two coats of Zoya's Indigo with a top coat of Poshe. Indoor lighting.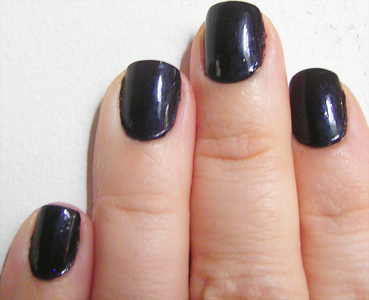 Outdoor light, slightly overcast.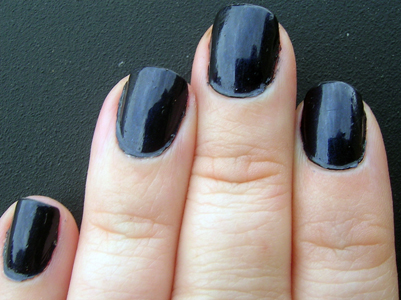 Wasn't able to capture the glitter effect, but it is hard to see even when looking for it with the bare eye, it is a pretty surprise that catches the eye sometimes. Maybe with a third coat, hmmm.

Hope everyone is having an excellent week-end!