Ugh still without corrector, but here is the glorious Color Club Electronica, I don't know why despite lighting conditions it photographs such a royal blue, but is it ever a deep shimmering purple irl. Don't mind the almighty horror I made of my index fingernail, they state of them with using the nail guides for the french tips and all the acetone have made them quite icky so I'm going to trim them tonight.

In bottle shot of CC Electronica.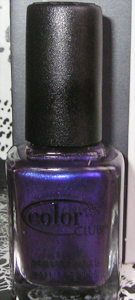 Indoor lighting. Two coats, with a top of Poshe, for the length a third coat wouldn't of been amiss some spots I could still see a bit of streak through in the length.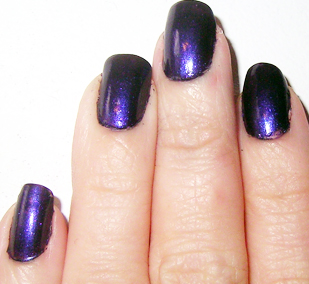 Outdoors.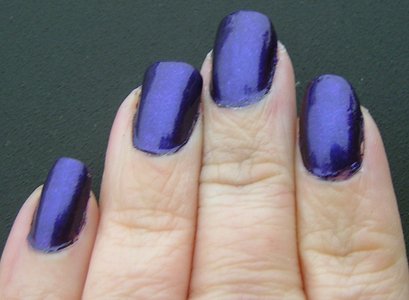 Oh and Ox came today, so very excited about this, my future nubbins can't wait.