I think my fav. part of the MAC Hello Kitty lippy packaging is the adorable stamp on the lipstick itself. This is a tube of Cute-Ster.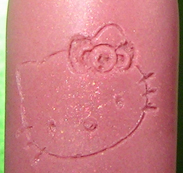 How saweet is that?

Also here's a shot of Man Glaze's The Death Tar.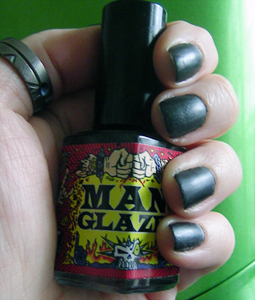 Have a cold, super enjoyable. :/ Arrgh!

My bottle of March's 13 arrived yesterday from BPAL, now that is fast turnaround. This one is very spicey as opposed to the brown sugar from the last 13 release, was that January? My Chaos Theory: Snake Oil series came as well. OMG it smells of Snake Oil and moss, it is extremely earthy. Really like it and am curious as to how the Dorian based one smells. Must look up the reviews on BPAL.ORG.